Thrilled to be on Christian McCaffrey's "10 things he can't live without list"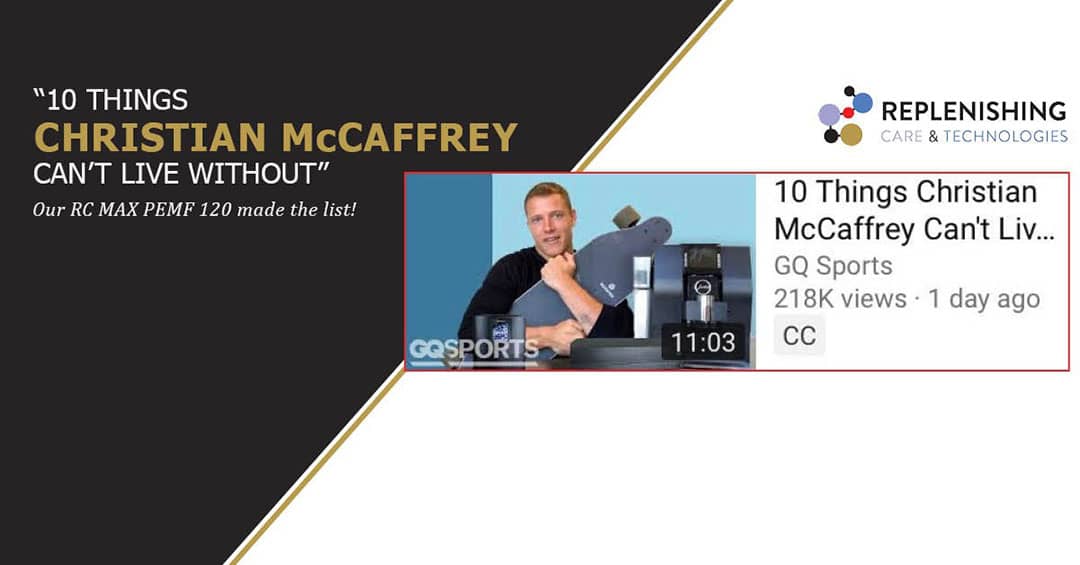 In September 2020 I was THRILLED that Christian McCaffrey included our PEMF machine among his "10 things he can't live without"
Source: GQ Sports Youtube Channel
We have the PRIVILEGE of supporting 20+ top NFL and NHL Players. They are amazing off the field/ice too! And the personal interactions have me thinking of them all like favorite nephews.
For privacy reasons we never reveal names; so to have a Star like Christian do so was INCREDIBLY gratifying. Of course, anyone who follows the NFL (perhaps sports generally) knows Christian has had to work through a number of injuries since then - so it felt in poor taste to publicly share his GQ Post under that circumstance.
In short it is delightful to see Christian back – looking like himself.
If you are curious, the specific device Christian kindly referenced is the RC MAX PEMF 120 with our Athletic Performance/Sports Medicine package.
I would also like to point out, that in addition to the 20+ Pro Athletes, we are likewise HUMBLED to support a Power Five Track and Athletics Program – whose Team Members set a number of NCAA records in 2020- 2021 and (even) claimed a couple of Gold Medals in Tokyo.
For more information please see High-powered pulsed electromagnetic field (PEMF): recharge your cells OR reach out to me at [email protected]
Kindest regards
James